Happier customers, less work for you
Returns are common for webshops, but can be a nuisance.
Fraktjakt has built in support for and management of your customers' return shipments.
Create return shipments quick & easy
You can easily create return shipments from previously purchased shipments by the click of a button.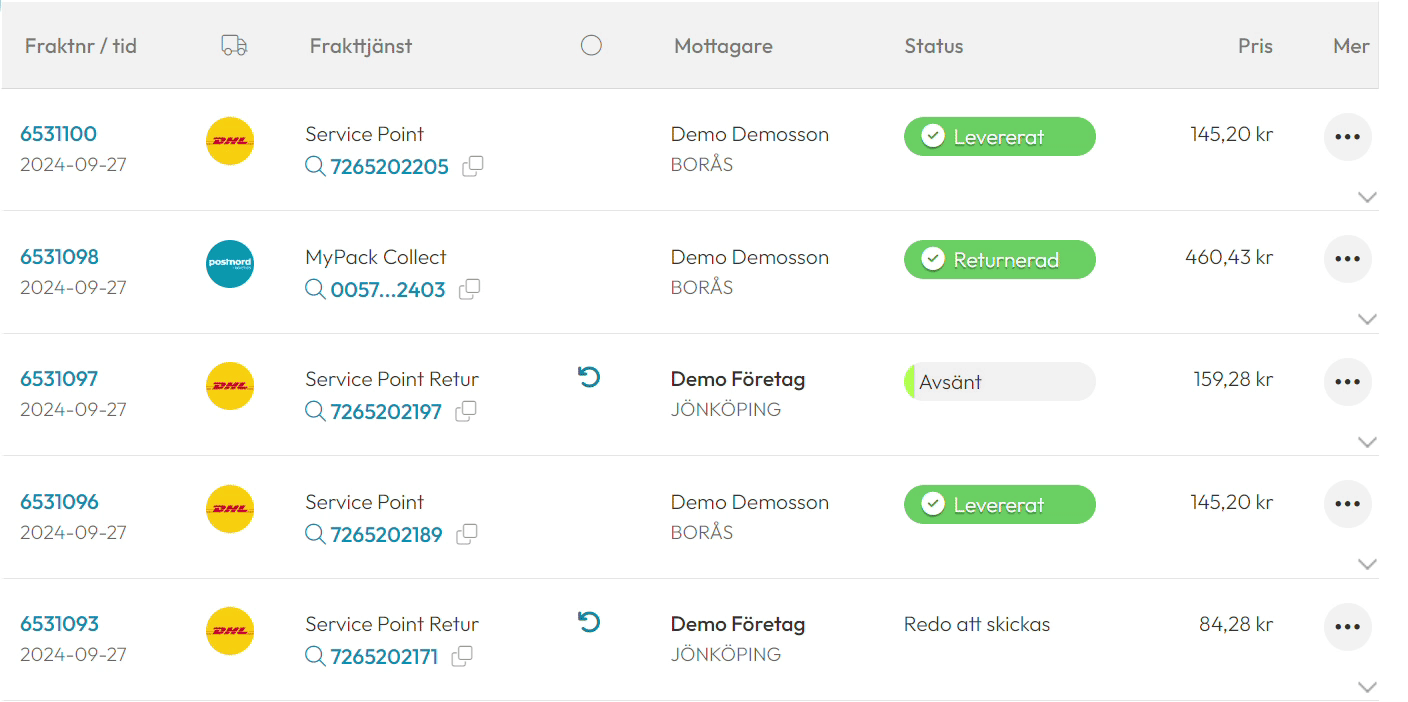 The 'Return with option' link gives you the opportunity to choose a different shipping service than original shipping.
Otherwise, an identical shipment will be automatically created and can be paid for in the cart, just like in regular shipments.
Instructions
Fraktjakt automatically sends out e-mail with instructions for your customers' return shipments.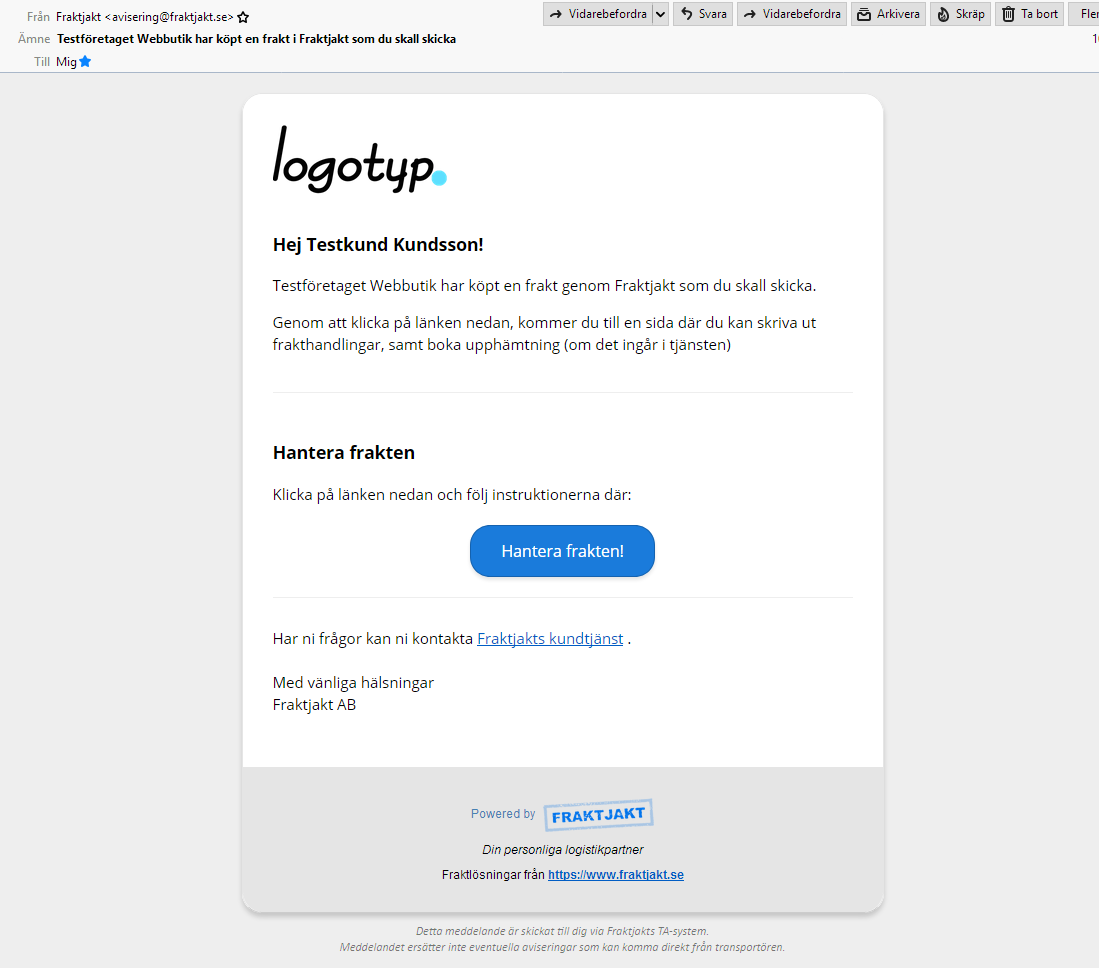 Your customers can then print out all the necessary shipping documents and either book a pickup or find driving instructions to the closest shipping agent that the chosen service offers.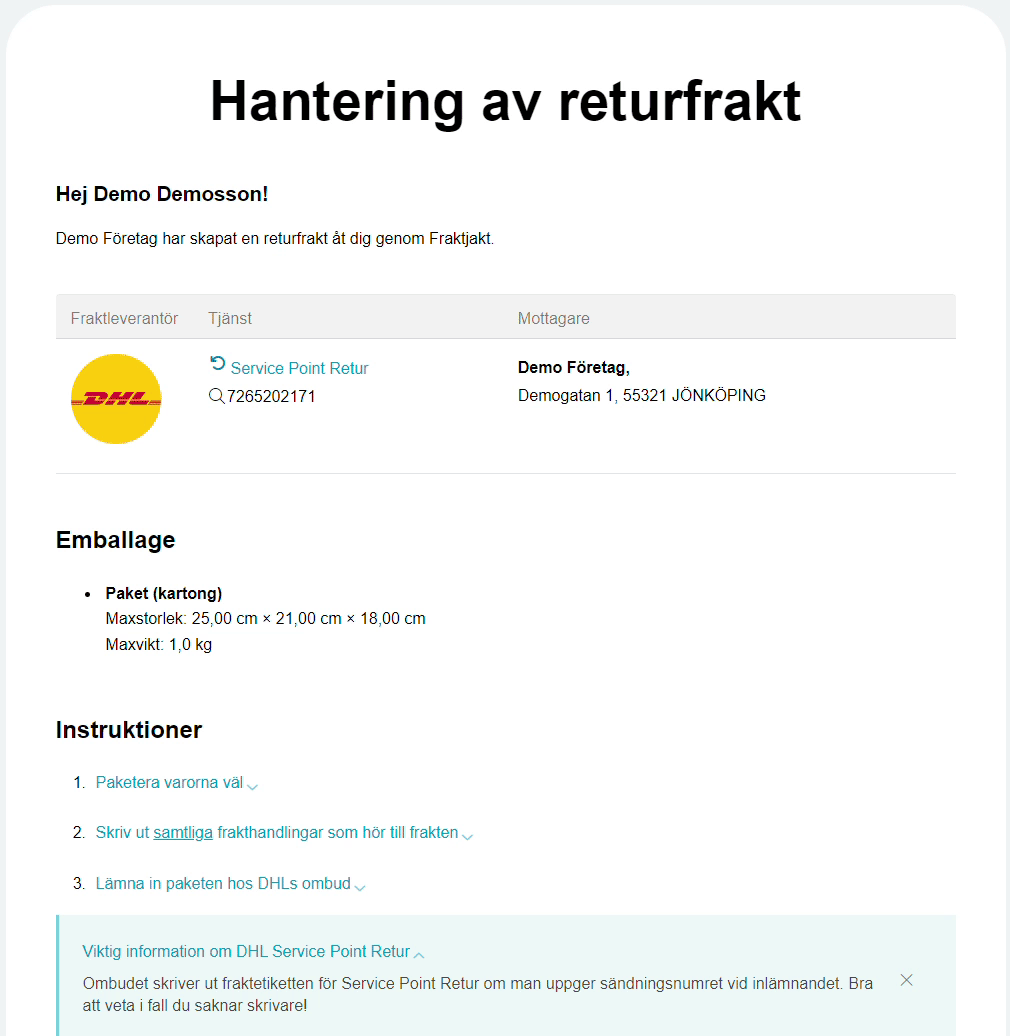 Shipping notifications
Fraktjakt notifies you when your customer has sent the parcel.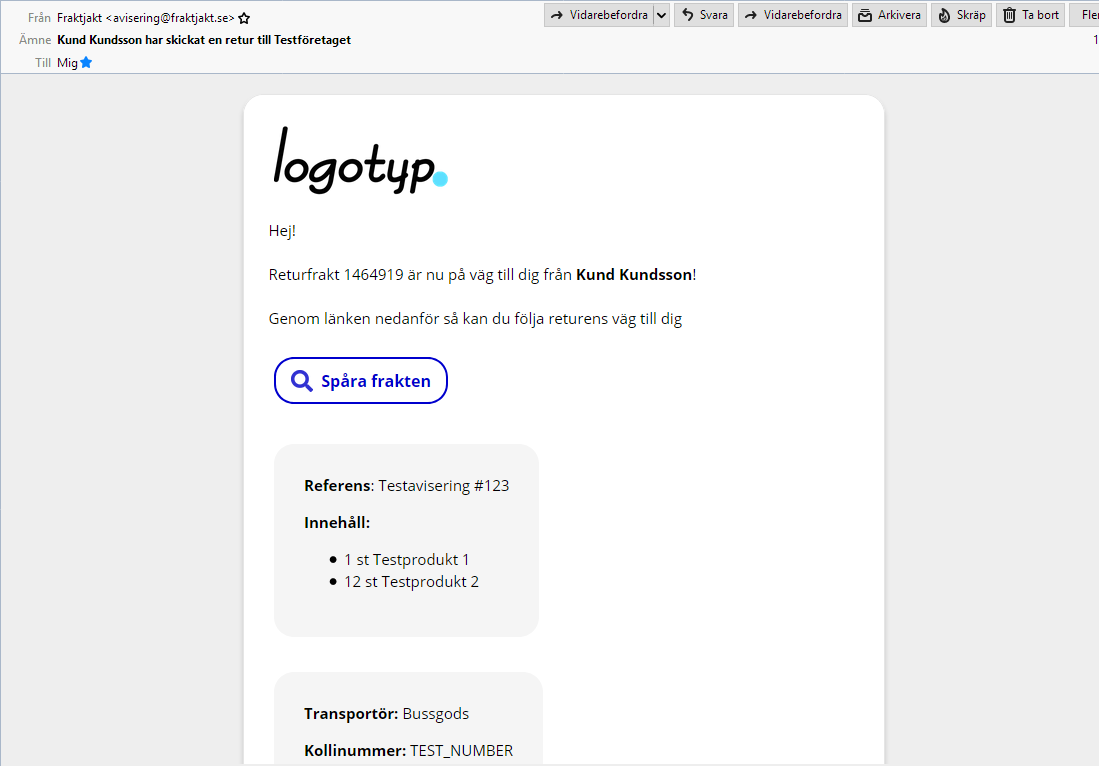 Personal customizations and layout
Fraktjakt+customers can even customize the text, images, color and layout of the shipping instructions directed for your customers, so that it blends in seamlessly into your company profile.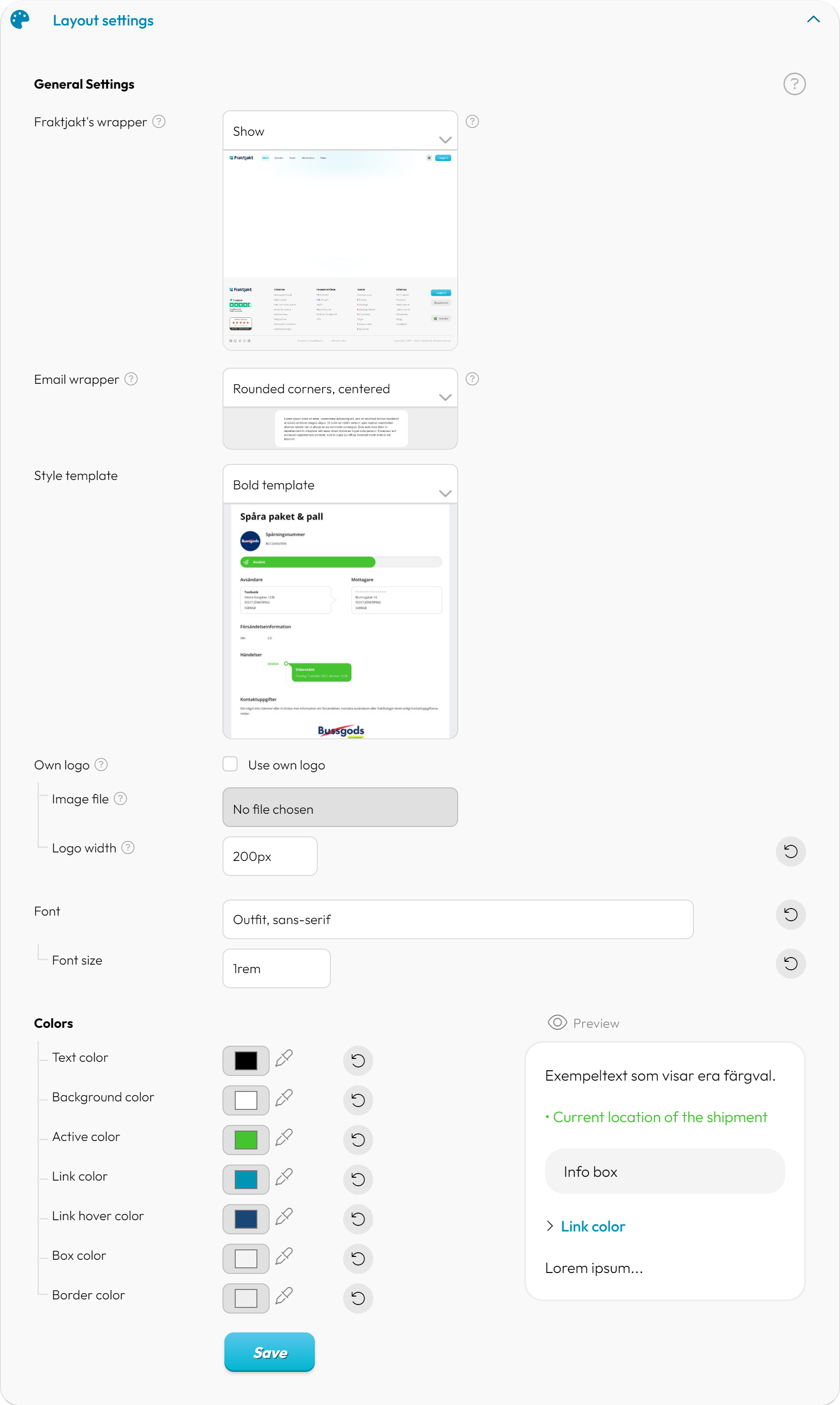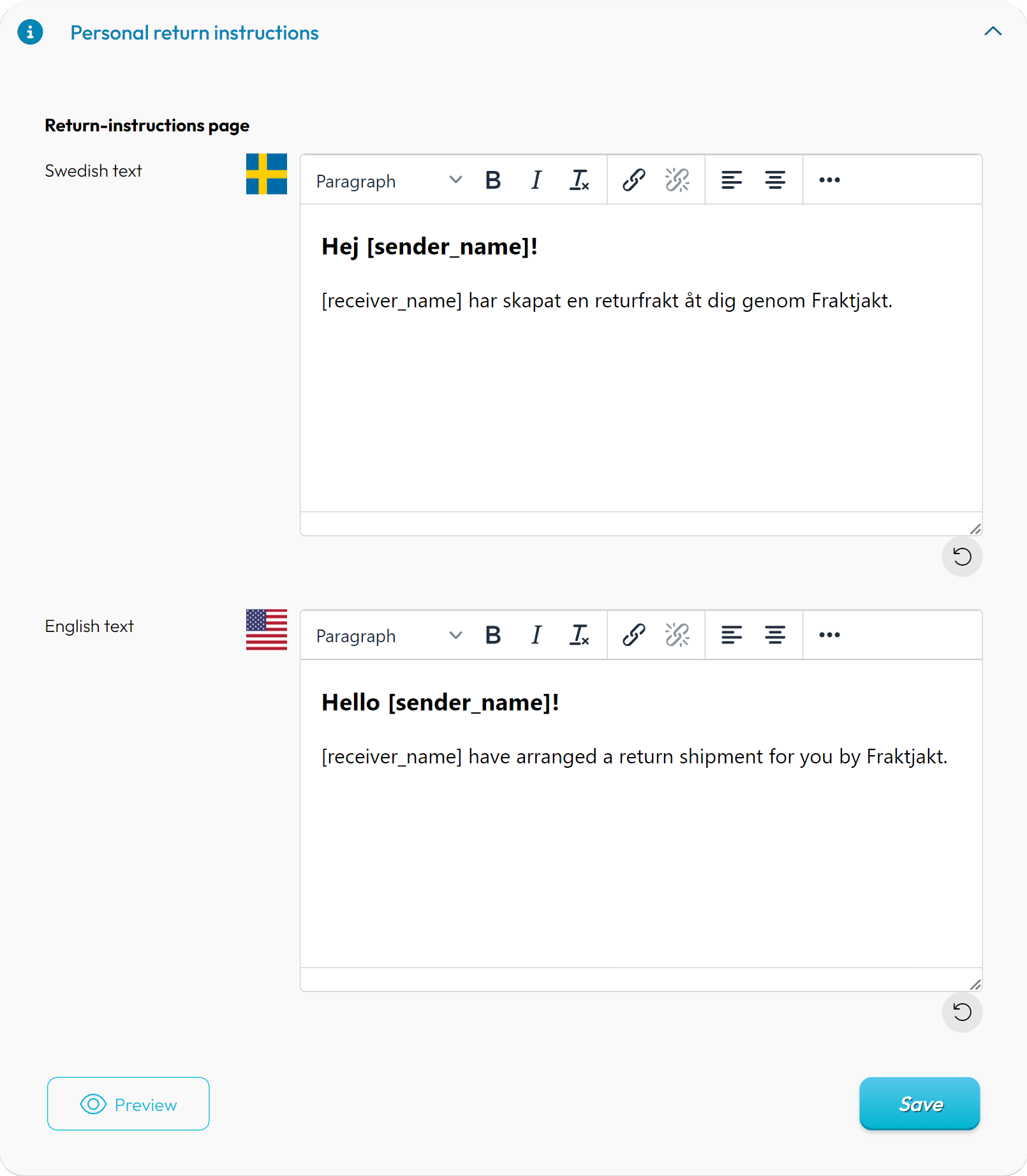 Don't hesitate to Contact us if you have any questions and we will help you