Avoid unpleasant surprises and take control of your shipping costs.
Built-in price calculation
Fraktjakt includes a free price calculation where you can see and compare your shipping costs in advance. You also get the opportunity to compare your own shipping agreements.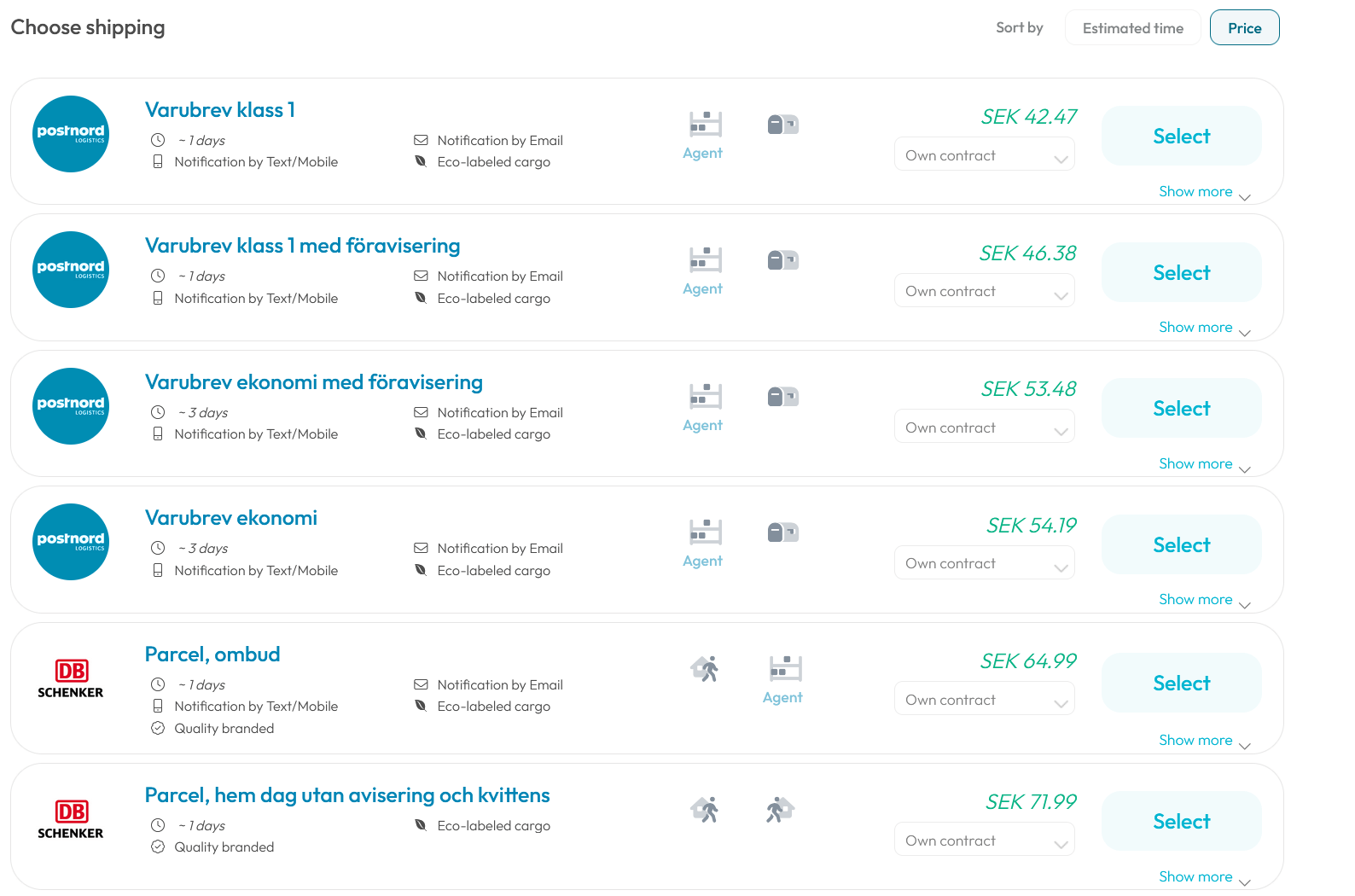 We show the full price
Unlike other transport systems and freight brokers, Fraktjakt shows the entire freight price, all inclusive. Including all surcharges such as DMT, fuel surcharges / fuel charges, metropolitan surcharges, notification fees, bulk / large package surcharges, seasonal surcharges and other mandatory surcharges that are always otherwise added to the actual shipping cost that you are invoiced.
This way you avoid unnecessary surprises and have a better opportunity to plan and optimize your expenses.
Hint
Move the mouse pointer over the price for a detailed description of how we calculated and what price information we retrieved from the shipping companies.
FAQ about shipping cost